Myopain makes it easy to find the course programs you need
Your Course Registration Process Begins Here
Step 1: Select Course Category
Step 2: Select Course for Description, Date and Locations
Manual Trigger Point Therapy
Dry Needling for Pelvic Floor
An advanced DN course that introduces the concepts of trigger point dry needling as it relates to the muscles of the pelvis and perineum.
Why Is Myopain Seminars "The Obvious Choice"?
Intuitive & Easy Pathway to Certification
Take our classes on consecutive weekends or spaced out at your convenience. We also offer online webinars so you can fulfill every credit required by your local physical therapy board/association. Myopain Seminars is the only provider you'll need to attain your CMTPT credential. We'll help you every step of the way so you leave the classroom with a comprehensive and well-rounded education. Making the switch to Myopain is easy, too. Just tell us which provider you're coming from and we'll take 50% off the price of your first course.
Unmatched Instruction & Presentation
Other dry needling course providers say they offer hands-on and engaging classes, but then enroll you in a course with one instructor and 20-30 students. Every Myopain Seminars dry needling class will have an excellent student-to-instructor ratio. You'll receive hands-on experience and 1-to-1 time with our renowned and published instructors, some of whom even contributed to the textbooks you'll read. This is a benefit that's unmatched in the industry and will ensure you achieve mastery at the end of your course program.
Clean & Modern Facilities
Every Myopain Seminars hub across the country and worldwide has passed our strict qualification process to ensure consistent, top-quality education, regardless of the location. By attending a Myopain Seminars course, you're guaranteed to experience state-of-the-art facilities that encourage interactive and engaged learning.
The DN-1 course was very informative and provided myself (a new PT grad) with a better understanding and confidence in my manual skills that I know will translate well into patient care!
N/A, PT, DPT
Milwaukee,WI
I feel I have a new skill set that I can begin implementing with patients to improve outcomes and quality of life.
Kristin Hinterstocker, MPT
Mequon, WI
In three days I went from never holding a needle to feeling comfortable accurately treating trigger points in muscles I treat on a daily basis. Highly recommend this course.
Sarah Dodge, DPT
Kansas City, MO
They helped me go from unsure and unskilled to proficient and confident with their skills, passion, and attentiveness.
Andrew Kalach
The staff at Myopain was efficient and helpful in all aspects, allowing me to confidently carry trigger point dry needling into practice.
Brandon Wenger, PT, DPT, OCS
Richmond, VA
This course really helped me understand the fundamentals of dry needling. Seeing improvements in objective measures with one treatment of needling really convinced me on the benefits of dry needling!
N/A, PT
Hanover, MD
Myopain does a fantastic job of presenting data to support the techniques, clinical relevance as well as supportive and expert instruction. I felt confident to use all I learned right away!
Mary Hagerty, DPT
North Liberty, IA
This is the only way to learn dry needling. The content is thorough, the instructions are effective, and I feel prepared to integrate DN into my practice.
Katie Lakoff, PT, DPT, PRPC, Certified MDT
Nashville, TN
Myopain Seminars Changes the Way You Look at Pain
Myopain Seminars' curriculum is developed by international leaders in dry needling and manual trigger point therapy. Our courses are a great way to bring a unique and innovative treatment option to your patients. Completing our course programs elevates your practice and expands your clinician's toolbox to encompass a wide range of therapies that can effectively eliminate patient pain. We offer a diverse range of courses, including:
Join the Myopain Seminars Community & Expand Your Network
Other course providers give you a certificate and move on to the next group of students. With Myopain Seminars, you're not just receiving a top-notch education, you're joining a broad and loyal network of clinicians from across the globe that are eager to connect with you. Come study with the experts and innovators in the field, promote your practice, and advance your skills in our collaborative community!
Get Featured in Our Find a Clinician Tool!
After completing our course program and receiving your certification, you'll have an opportunity to obtain a free listing in our clinician's directory called Find a Clinician. This tool is a great way to promote your practice and display your new prestigious certification on our network. Patients who recognize the Myopain Seminars brand use this tool to locate certified clinicians near them. After receiving your certificate, be sure to set up your free listing and promote your skills to patients who are looking for expertise in pain management.
Myopain Seminars
Our Accreditations
Myopain Seminars and our courses are certified by several leading accreditation agencies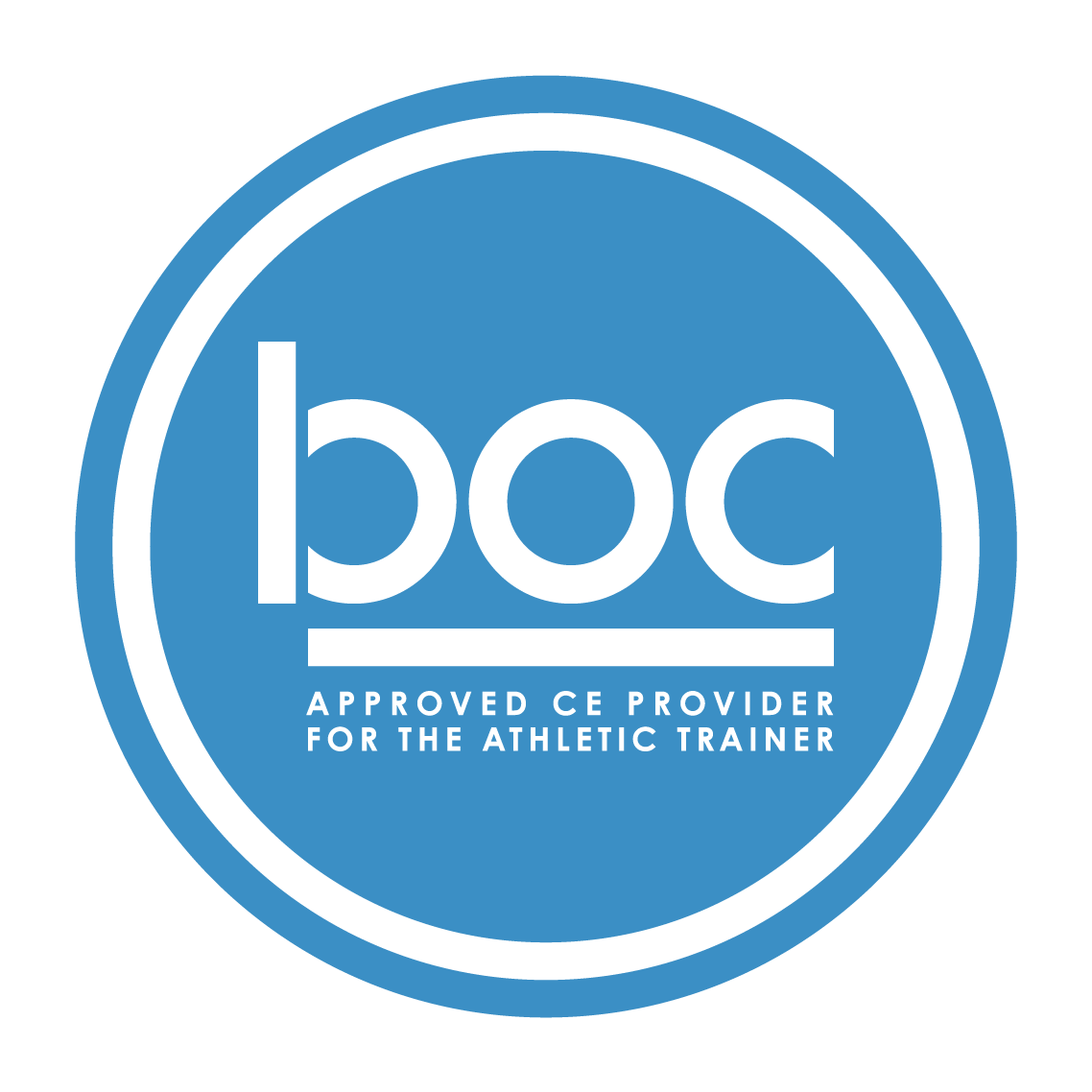 We Have the Textbooks You Need for Your Upcoming Course
Your course materials will also be available on the registration page for your course. Simply choose the course you wish to take above and purchase your materials on our easy to use registration page.